Values Awards
Our monthly values awards help us show our appreciation for our staff who express our values through how they behave at work.
Excellent:
We go all-out for excellence and put delivering exceptional care at the heart of everything we do
Compassionate:
We act with care and compassion toward ourselves, patients, colleagues and our communities
Respectful:
We appreciate the value of each other and nurture positive relationships. We ensure all voices are heard and respected.
Excellent values awards winners
Our winners for excellent values awards
Gary Pearce, assistant service manager and Karen Cook, deputy general manager for burns and plastic surgery.
Sue Barry, Personalised Cancer Care Coordinator
Compassionate values awards winners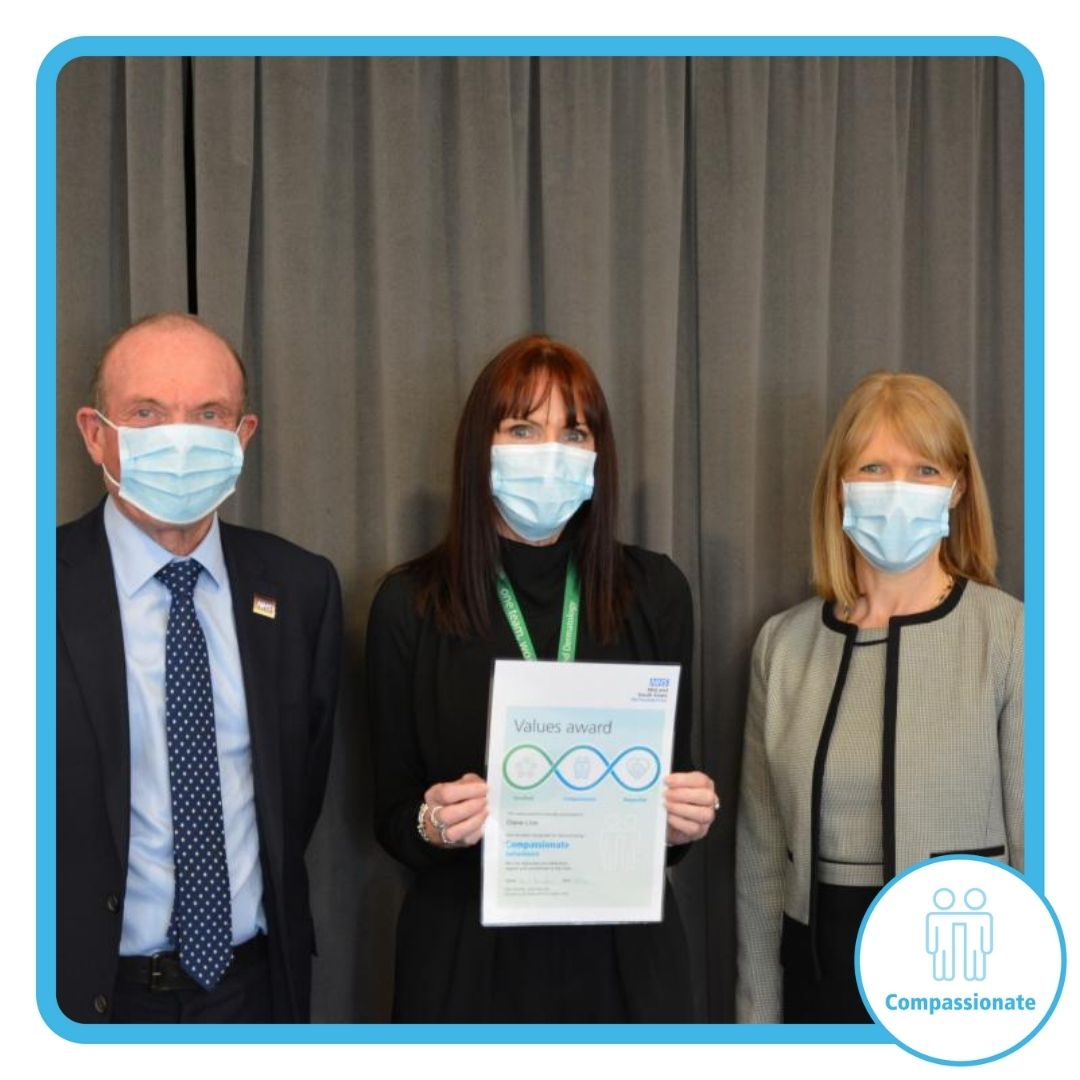 Our winners for excellent values awards
Diane Line,
senior patient pathway coordinator
Natasha Christmas,
clinical nurse specialist
Respectful values awards winners
Our winners for respectful values awards
Elaine Spall,
medical education administrator