First in-house Respiratory team will help reduce hospital stay and readmissions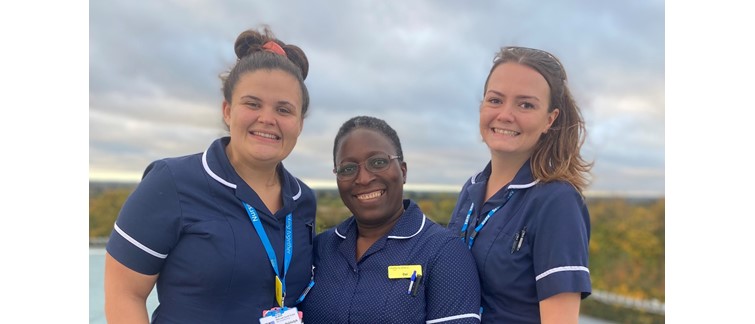 Patients needing to see a respiratory specialist at Broomfield Hospital will now been seen more quickly, thanks to the introduction of an in-house Respiratory Clinical Nurse Specialist (CNS) team.
This is the first time the service has been brought in-house, it helping patients with chronic obstructive pulmonary disease or asthma to be seen faster and on any of the hospital's adult in-patient wards.
The team, made up of Respiratory CNS's Anna Biddulph, Dzidzisai Hungwe and Jordan Smith, will also be working to educate wards on how best to care for patients with respiratory conditions.
Anna said: "As part of our in-house service we'll be giving education to patients and support the wards to help with early discharge of patients to the community. They will then be referred to the community team, Provide, for continued care and support and this will help reduce readmission to the hospital."
The introduction of this service at Broomfield now brings it in line with the rest of the Trust.