Service that helps patients leave hospital sooner up for national award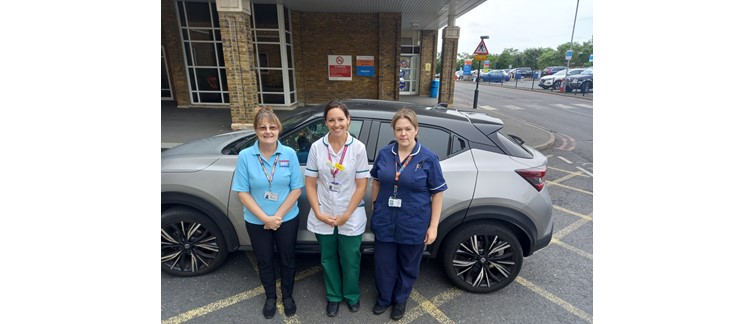 A project that has helped get more patients home quicker and saved almost 16,000 bed days in Essex hospitals has now been shortlisted for a national award.
Mid and South Essex NHS Foundation Trust and CareLineLive are finalists in the Public Private Partnership category of the LaingBuisson Awards, which celebrate businesses that set new standards of excellence within their industries.
Since working with CareLineLive, the Trust has been able to support ten times as many patients as it could previously. It's Bridging Service helps get patients home quickly and provides them with support and assistance in their own home while they wait for a care package from a local provider. The service has become more efficient, with fewer patients being readmitted to hospital.
John Walter, General Manager of Integrated Care at the Trust, said: "This nomination shines a light on how together we are improving the lives of patients by helping continue their care at home or in their care environment. From April 2021 to the end of March 2022 the Trust saved 15,890 bed days.
"CareLineLive transformed our service from paper to digital, meaning we were able to significantly increase the number of patients we were able to support at home year-on-year, and helped us deliver on our top priority of providing high quality patient care.
"What we are doing is working for patients and the Trust, giving better bed availability for patients who need a hospital bed, which we would have otherwise lost. Everyone is a winner with CareLineLive."
Winners will be announced on Thursday 17 November at the awards ceremony in London.
To find out more, please visit https://carelinelive.com/finalist-2022-laingbuisson-awards.