Hospital app recognised by the Financial Times as top tech tool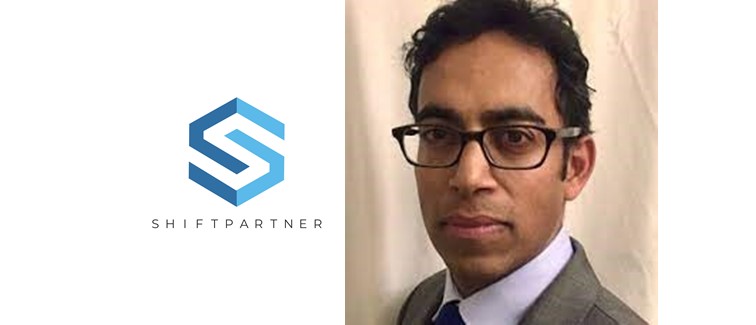 A company founded by a consultant and innovation fellow at Mid and South Essex NHS Foundation Trust has been shortlisted as a Tech Champion by the Financial Times (FT).
Almost 300 European company entries, using technology to meet today's business challenges, were submitted, with the hospital app ShiftPartner making the final five in the Health section.
ShiftPartner, is a digital platform that helps hospitals better meet staff rostering needs, was founded by Dr Dilshan Arawwawala, a Consultant Anaesthetist at Mid and South Essex NHS Foundation Trust, who is also an NHS England Clinical Entrepreneur.
He said: "ShiftPartner uses artificial intelligence and machine learning to support empty and difficult to fill shifts, and it is already making a significant difference at my Trust. It is great to see it get shortlisted alongside some of the best companies across Europe and this recognition by the Financial Times means an awful lot."
In addition to supporting the filling of shifts, ShiftPartner is also used to support staff in booking slots for COVID and flu vaccination as well as testing. This has been expanded to support wider Mid and South Essex Integrated Care System staff, who were able to benefit from being able to book vaccinations and testing supplied by the hospital trust.
Charlotte Williams, Chief Strategy and Improvement Officer at the Trust, said: "Dr Arawwawala should be justifiably proud of his achievements, and the Trust are proud to have worked alongside him to develop ShiftPartner and support his talent. ShiftPartner's success is a great example of how easy to use technology through innovation is actively making a positive difference to the lives of patients and staff."